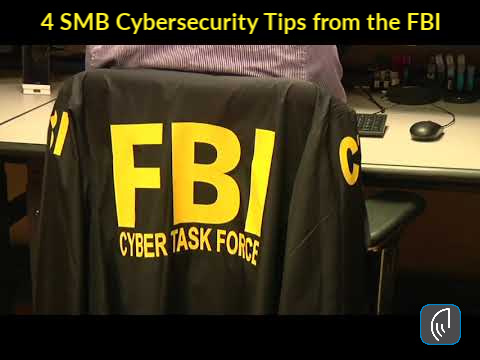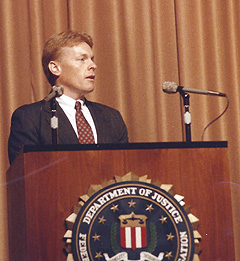 John Iannarelli, former FBI Special Agent offers 4 SMB Cybersecurity tips.  Is your business safe from the cybersecurity threat? 
According to the Allianz Risk Barometer for 2020, cyber incidents ranked as the number one business risk in its ninth annual survey of risk experts.
Based on the above, I just interviewed former FBI Special Agent John Iannarelli (http://fbijohn.com/) in between his national television appearances on Fox News and Fox Business.
Mr. Iannarelli retired from the FBI after more than 20 years of service, during which time he was the FBI's National Spokesperson, on the FBI Cyber Division executive staff, an FBI SWAT team member, and the Assistant Special Agent in Charge of the FBI's Phoenix Division, where he oversaw all Criminal, Cyber, and Counter Intelligence investigations throughout Arizona.
Since leaving the FBI, Mr. Iannarelli is an active contributor for national news outlets, keynote speaker, author, and security consultant.
I asked Mr. Iannarelli for simple advice on how to keep small businesses safer in 2020.  Here are his 4 cybersecurity tips for small businesses and sole proprietors:
Ransomware
"Maintaining a strong firewall, keeping your security software up to date, and the patching of vulnerable software is critical", said Iannarelli. He also said, "The restoration of your computer files from a backup is the fastest way to safely regain access to your data."  Mr. Iannarelli recommends "to not pay the ransom as there is no guarantee that you will be able to regain access to your files and that once you pay the cybercriminals they are likely to attack again." 
Hackers steal consumer data from devices connected to unsecured networks by positioning themselves between you and the connection point. This means that instead of talking directly with the hotspot, you end up sending your data to the hacker. Mr. Iannarelli recommends "use of VPN encryption to help prevent cybercriminals from hacking into your Wi–Fi connection and intercepting the data you send and receive." 
Vendor Due Diligence
According to the Ponemon Institute, third-party breaches remain a dominant security challenge for small and large businesses.  Over 63% of data breaches are linked to a third party. He said, "Small businesses should establish information security and governance best practices including a data breach and incident response policy and plan.".   A plan will protect your business, help win new business, and elevate your due diligence profile.
State and Federal Notification Laws
Since the United States does not have a Federal Privacy law.   Mr. Iannarelli stated"understanding current state privacy laws where your small business conducts business is critical to responding to a data breach event in a timely and effective manner." 
If you have been victimized by an online scam or any other cyber fraud, be sure to report it to the FBI's Internet Crime Complaint Center at www.IC3.gov or call your local FBI office.
By Mark Pribish
Vice President and ID Theft Practice Leader