Credit Freezes vs Credit locks, what you should know is that they are not exactly the same thing.
Credit freezes are now free, but credit bureaus are pushing you to lock your credit instead.
Why you want to know the difference
Consumers, in general, are more worried about identity theft than ever before and they should be.  Identity theft is one of the fastest-growing crimes in the past years and will see a significant spike this year.   According to a May 22, 2020 ComputerWeekly.com article titled Covid-19 will leave organizations exposed to higher cyber risks (please see here https://www.computerweekly.com/news/252483503/Covid-19-will-leave-organisations-exposed-to-higher-cyber-risks), "hacking attacks and phishing emails could become the new norm."
The fact is the risk of a data breach event is now higher than ever based on the "increase in phishing email attacks, malicious keylogger attacks and the distribution of password-stealing software." This means that consumers are more exposed now more than ever and might not know for months or even years that their Personally Identifiable Information (PII) was stolen.
Since the COVID-19 crisis began, state and federal law enforcement has reported on numerous cybersecurity attacks and phishing scams including:
Sophisticated COVID-19 related phishing attacks that use PDF attachments to bypass software security defenses
Fake shipping emails pretending to be from FedEx and UPS to trick customers into downloading malware
Phony LinkedIn "connect" and Facebook "friend" requests to trick users into downloading malware
Fraudulent small business lending emails targeting small business owners including small law firms
New and innovative "vishing" phone scams impersonating government organizations and charities to solicit donations
With the increase in cyber scams, breaches, and ID theft during the current COVID-19 crisis, consumers might consider placing a credit freeze on their credit report.
However, be careful as Consumer Reports Magazine states (please see here https://www.consumerreports.org/credit-protection-monitoring/why-a-free-credit-freeze-is-better-than-a-credit-lock/) that "even though credit freezes are now free, credit bureaus are pushing consumers to lock their credit instead."
What is the difference?
A credit lock and a credit freeze are similar forms of protecting your credit reports from being accessed by identity fraudsters.  The two are often used interchangeably but they are different.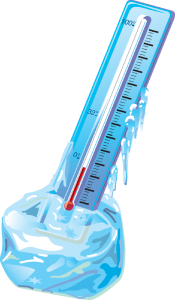 Freezing your credit with each of the three credit bureaus, Equifax, Transunion, and Experian restrict access to your credit for anyone attempting to access it.  Access is granted only when you unfreeze your credit.  Freezing and unfreezing your credit is free, by law, and requires you to use a password-protected account or pin number.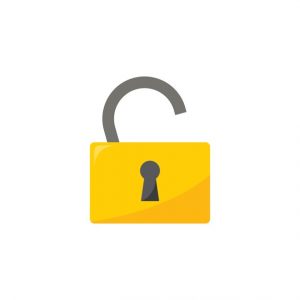 Locking your credit accomplishes the same restriction to your credit.  But unlocking your credit is very easy and can be done immediately at any time.  Unlocking can be done on your computer or your phone.  This is beneficial because it is far easier to lock and unlock than it is to freeze and unfreeze.  You will pay for the convenience of this service.
Both Freezing and Locking your credit prevent others from accessing your credit information, eliminating the possibility that a fraudster could open a new credit account in your name.
CREDIT FREEZES vs CREDIT LOCKS…The choice is yours but both options are worth considering to protect you and your family members.
Looking for more protection? Here are 14 features of Identity Theft Protection Monitoring and the Most Important Feature!